Enjoy a refresh bath in the large pool
or let you simply from the hot Hungarian summer sun spoil itself.
Here you can find the peace and recovery of that you dream the whole year long.







We completely renovated the swimming pool for the summer 2010. There are bigger sun terraces around the pool. Attractive cover has been built to the pool to extend the swimming season. The cover remains the heated swimming pool much warmer.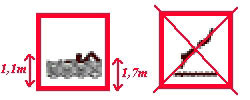 The size of the swimming pool is 9 x 4 m,
at the stairs it is 1,1 m deep, on the other side it is 1,7 m deep.
The pool is solarheated. Next to the pool there is an outdoor shower. ( Sunboyler )
On the sun terraces there are couches with sun screen. ( please see the pictures )






The kid's pool is also solar heated.
(pool size: 2 x 4.5 m big, from 0.2 to 0.6 m deep)
There is also a water slide.